The world's first and largest "Glasses-free 3D LED Display" finally unveiled at KTX Seoul station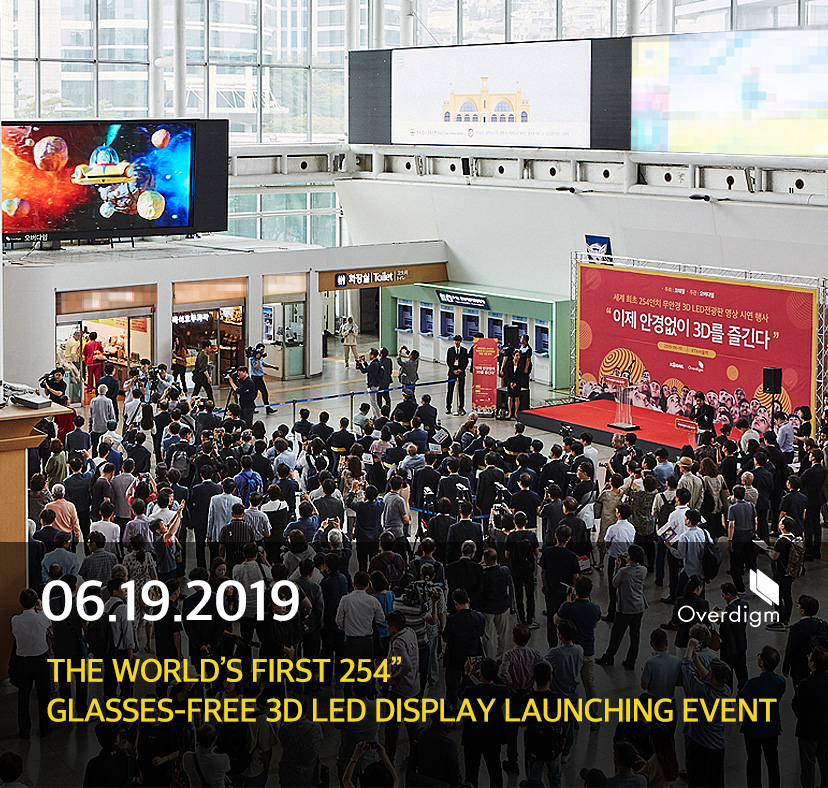 Overdigm's autostereoscopic display launching event was successfully held on 19th of June with various VIPs and reporters.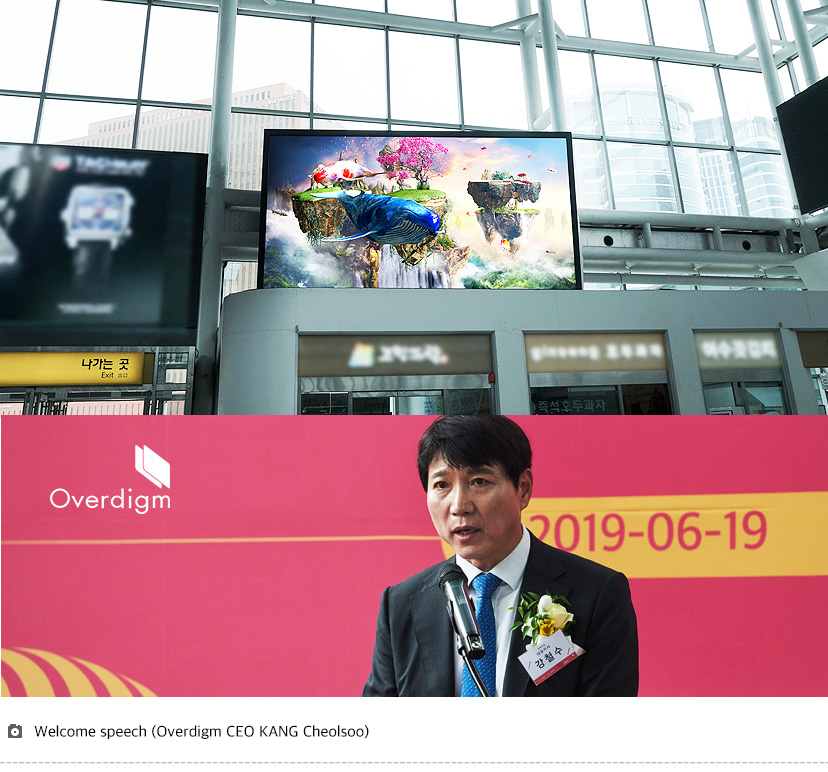 Following Overdigm CEO KANG Cheolsoo's welcoming speech, many honored guests such as former minister of Science & Technology KIM Jin Hyun, former minister of Science & ICT YANG Seungtaek, commissioner of Land & Development committee PARK Soonja, commissioner of Trade,Industry,Energy,SME & Startups committee HONG Ilpyo, congressman KIM Moosung and HONG Moonpyo addressed congratulatory remarks for Overdigm's global leading technology.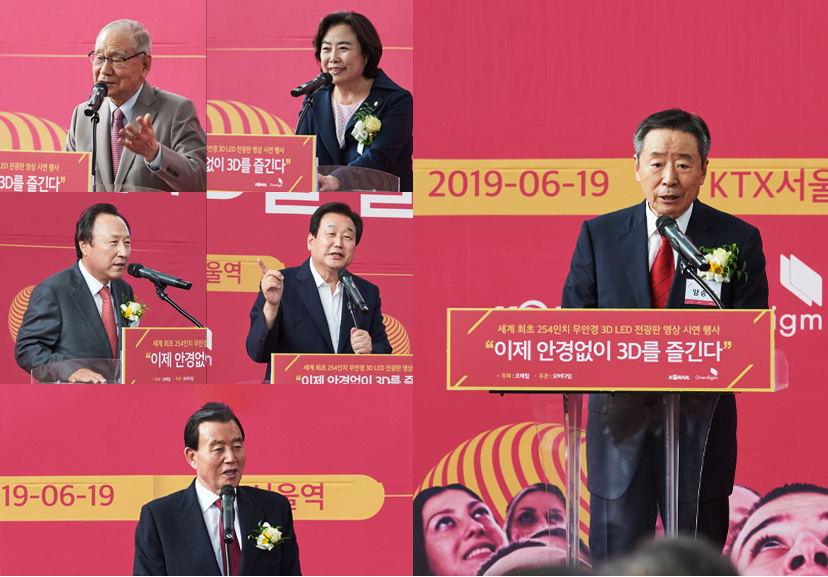 After the speeches, the highlight of the event, glassless 3D contents Overdigm demonstration took place. And last VIPs took pictures together.